June is the time to celebrate dads and grads
June 2, 2017 12:29 pm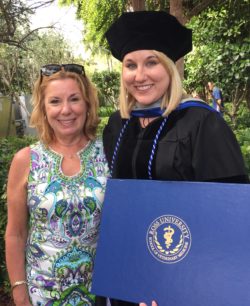 Yesterday was the first of June which officially kicks of the month of grads, dads and weddings, at least that's what most marketers what us to think. However during the month of May I was honored to attend my daughter's graduation ceremony which was held at the University of Miami (see photo of her and I). She graduated from Ross University School of Veterinary Medicine which is actually located in St. Kitts. Miami was a little easier for many of us in the U.S. to get to. Congratulations to Alex and to all the college grads of the class of 2017. Now we move on to the high school seniors.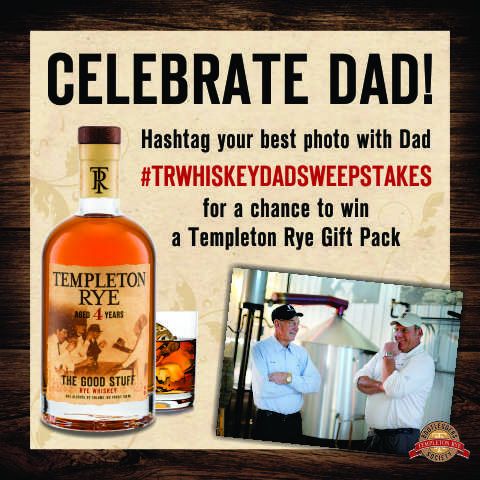 Father's day is also in June, Sunday the 18th this year. We are currently working on several sweepstakes promotions with a company called Infinium Spirits who has many different alcohol beverage brands. They are promoting their Templeton Rye Whiskey brand with their first sweepstakes which is celebrating Father's Day. The Templeton Rye Whiskey Dad Sweepstakes recently launched and runs till June 30 offering four people a chance to each win a Templeton Rye Gift pack valued at $250.
People are invited to submit a photo of themselves with their dad, or the father figure in their life, by posting it to either Twitter or Instagram and including the promotional hashtag #TRWHISKEYDADSWEEPSTAKES. We are again utilizing the SEEN hashtag campaign management platform since this type of promotion just uses a hashtag as a means of entry. This ease of entry is one of the biggest benefits of using a hashtag only entry, plus it provides additional social sharing that can help increase the reach of the promotion. The platform pulls in all the posts from Twitter and Instagram that use the promotion-specific hashtag and allows for those posts to be shown in the gallery page as you see here. It allows you to moderate the posts so that you may approve or disapprove them before they are posted to the gallery.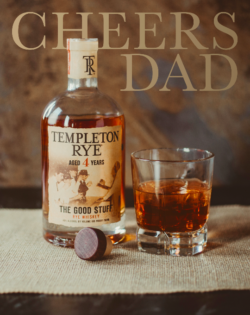 One additional benefit of using this hashtag management tool is that it provides a place to post the official rules that are needed for any sweepstakes or contest. The team at Infinium is promoting the sweepstakes at point-of-sale at various retail locations that carry the brand as well as on their social media sites. It appears that they're off to a good start with participation on the page since I've approved a few posts that are now visible in the gallery. I even posted one of myself with my dad that was taken a few years ago the week of his birthday.
Hope all you dads have a very happy Father's Day. Make sure to give your dad a big hug and kiss, or a phone call if you can't be with him, and at the very least, give him a toast. I lost my dad this past March so I will just have to settle for a toast this year.
Ready to get started?
Get Your Free Consultation