Here's our Super Bowl LI Wrap Up
February 8, 2017 1:41 pm
The New England Patriots pulled off a serious comeback last Sunday. They beat the Atlanta Falcons 34-28 to win the Super Bowl. The Patriots took the Super Bowl into OT for the first time ever. Patriots QB Tom Brady now has more Super Bowl rings than any QB in history, but his game jersey was stolen! I'm not a Patriots or Tom Brady fan, but you just got love this photo of him with his daughter taken by Bob Donnan-USA TODAY Sports.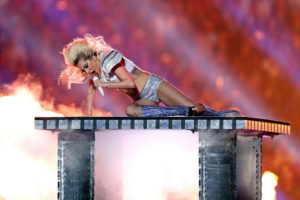 Falcons QB Matt Ryan has the NFL MVP title as a consolation prize and you can bet his team will be a contender again next season. Lady Gaga pulled off an amazing half-time show all by herself and made sure again that everyone knows that she can really sing. She didn't get political and did a mic drop at the end of her performance and then caught a football in the air! The next day she announced her new world tour.
So what about the ads? This year we got to see most of them online before the game. So there wasn't as much hype for them during the actual game.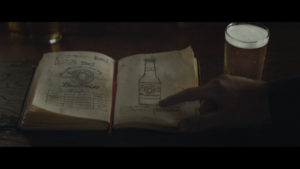 Budweiser's "Born the Hard Way" pro-immigration ad that I featured here my last post not only was the most watched Super Bowl ad on YouTube, it also had the most social shares among Super Bowl spots according to data from video analytics firm Unruly. This is the fourth time in five years Budweiser has ranked No. 1 on Unruly's list of the top ten most shared Super Bowl ads. The last time it ranked No. 1 was in 2015 with its "Lost Dog" Super Bowl spot, which I still love.
This Bud ad earned 435,892 shares across Facebook and the blogosphere – nearly twice as many as the No. 2 most shared Super Bowl ad, "Cleaner of Your Dreams" from Mr. Clean who got to show off some moves which generated 226,767 shares.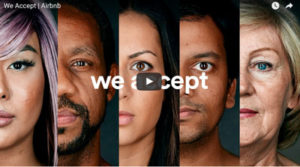 "Socially conscious videos make up half of the top ads list," says Devra Prywes, Unruly's SVP of marketing and insights. In addition to Budweiser's immigration story, Airbnb, Audi, 84 Lumber, Coca-Cola and Hyundai were other brands that had a social and diversity message. Airbnb had the third most shared ad and Audi was Number 5 on the list. 84 Lumber was the seventh most shared in which they directed people to their website to watch the second half of the story and their site crashed from too much traffic.
Unruly reported that there was a drastic drop in shares among this year's Super Bowl ads compared to last year. As of yesterday, the combined number of shares for the top ten Super Bowl ads totaled 1,456,023 – this time last year, the top ten most shared Super Bowl 50 ads had earned 2,889,156 shares.In 2015, share numbers were even higher, reaching a record-breaking total of 4.4 million for the top ten most popular Super Bowl ads.
On the lighter side, Honda's "The Power of Dreams" ad featured celebrities talking from their high school yearbook photo that came to life. Gronk was off the field but in two ads; one "Unlimted Moves" for T-Mobile featuring Justin Beiber and another, "Gronk Kinda Gets it Out" for Tide.  And Netflix got us excited for the next season of "Stranger Things" which will start streaming on Halloween.
So that's my wrap-up of Super Bowl 51 and some of the ads and promotions that were associated with it. I hope you enjoyed my posts. We'll now start to go through football withdrawal and hope that maybe our team will make it to the playoffs next season!
Ready to get started?
Get Your Free Consultation