Hawaii Villa Escape Sweepstakes offers a $25,000 Luxury Vacation from Exotic Estates
May 18, 2016 12:36 pm
From time to time we get the opportunity to be involved in a promotion that is offering a really unique prize. The Hawaii Villa Escape Sweepstakes is one of those promotions.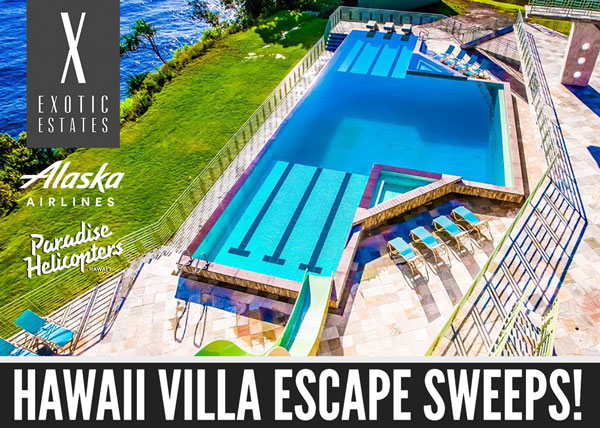 The main sponsor is Exotic Estates, a luxury vacation rental and real estate agency dealing mostly with properties throughout the US including Hawaii and Alaska, the Caribbean and Mexico. They have partnered with both Alaska Airlines and Paradise Helicopters to provide parts of the prize package to offer this unique $25,000 Hawaii villa vacation experience.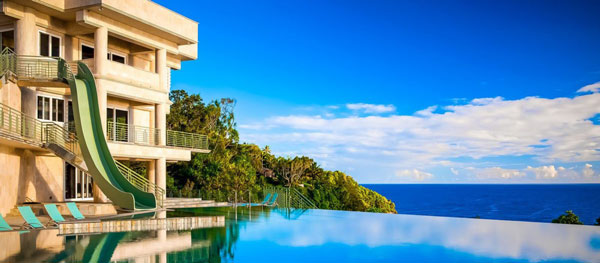 The Grand Prize winner and 3 of their guests will fly from the US mainland to the Big Island of Hawaii on Alaska Airlines. Then the winner and up to 5 guests will check into the the Rainbow Falls Villa on the Big Island for 4 nights. This Villa is perched on a cliff along the Hamakua Coast in Ninole, Hawaii, which not only has a stunning ocean view, but also a postcard-perfect double Hawaiian waterfall that cascades down to the Pacific Ocean below. It also includes a Olympic-sized Pool, a 2-story water slide, a 21 ft. diving platform, tennis court, basketball court, golf course, elevator and rooftop helipad. The winner and their guests will be picked up on the villa's rooftop helipad by Paradise Helicopters who is providing a custom tour of the Big Island.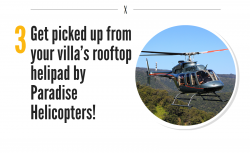 The sweepstakes just launched on Monday, May 16, and already they received over a 1,000 entries in two days. Exotic Estates has three goals for the sweeps: increasing brand awareness, growing their email database and increasing their social fan base. They have created a exciting entry page that makes sharing the sweepstakes extremely easy.
"We're excited about the Hawaii Villa Escape Sweeps" stated John Di Rienzo, Director of Marketing & Business Development for Exotic Estates. "The prize is incredible and a great example of successful brand partnering. Also, our timing is taking advantage of the pre-summer vacation period, when people are thinking about their summer getaways."
In conjunction with the sweepstakes, Exotic Estates is also running online campaigns that target their client demographic. Di Rienzo stated "It's our hope that when it's over, we'll have grown our fan base and email database with new leads that will ultimately convert to future clients and new revenue."
The winner and their guests will need to agree to two potential filming and/or photo shoot requests which may include one at the vacation rental property and another on the helicopter tour. The sweepstakes runs till July 5. So check it out along some of the amazing luxury vacation properties that Exotic Estates offers.
Ready to get started?
Get Your Free Consultation