Grill and Charcoal Giveaway from the National Pork Board utilizes mobile
July 23, 2014 3:48 pm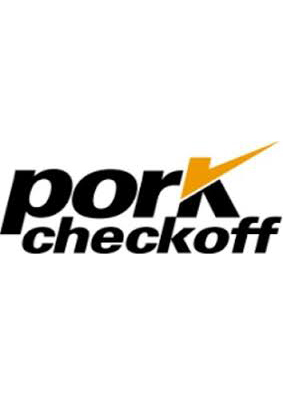 Consumers who live in the state of Texas have a chance to win a couple of grills and a lot of charcoal from the National Pork Board. We recently launched their Grill and Charcoal Giveaway Sweepstakes on July 11 which goes to October 4. They are utilizing text messaging as a method of entry into this sweepstakes.
Text messaging is the most popular mobile behavior across user demographics. In fact, 96% of people aged 18-50 years old send text messages, making it an excellent way to opt-in participants to a sweepstakes campaign. It requires very little effort from participants to enter and can be done from where ever they are on their devices. So this year we are finding that more and more of our clients are considering text messaging when running their sweepstakes.
For this Grill and Charcoal Giveaway Sweepstakes we are again utilizing the Signal Engage Platform. This allows us to create a sweepstakes promotion with multiple methods of entry that get collected into one database. In this case consumers are instructed to text the world "Pork" to the shortcode 50101. They then receive a response message that provides a link to the mobile Sweepstakes entry form. The entry form enables the National Pork Board to collect additional information from them other then just their mobile phone number such as their name, mailing address, phone number and e-mail address. This way they we confirm that the entrant came from the state of Texas.
However, you can still collect additional data about the participate just using text messaging. I wrote earlier about the Summer Souvenir Sweepstakes series tied into Live Nation concerts.  We're also using the Signal Engage Platform for this promotion and in this case the sponsor wanted to collect the Entrants' full name. So after the participant sends their initial message they receive a message back that asks them to provide their first and last name to complete their entry. We have other sweepstakes running which ask the participants to provide their date of birth before they can enter which is a great feature for alcohol beverage brands.
Utilizing text messaging in a sweepstakes promotion can also provide a connection to a more long lasting relationship with customers after the sweepstakes has ended. When utilizing text messages sweepstakes entrants can be opted in to the sponsor's list by agreeing to receive a set number of text messages per month from the Sponsor. All entrants can unsubscribe at any time. This allows the sponsor to communicate with them on their mobile devices throughout the year.
In the Grill and Charcoal Giveaway sweepstakes we will conduct two random drawings; one halfway through the promotion on or about August 7 and another at the conclusion of the sweeps. Each drawing will pull one grand prize winner who will receive an All Seasons Charcoal Grill worth $700. We will also draw 30 first prize winners for a total of 60 who will each receive six bags of charcoal.
Sweepstakes today still remain a powerful and simple way to achieve high participation, excitement and buzz for your brand and company. Mobile opportunities now expand this promotional tactic as a way to further the communication touch points with customers and gain a higher return on the investment. If you would like more information on how you can integrate mobile into your marketing plans please feel free to contact us.
Ready to get started?
Get Your Free Consultation