Entrants are invited to upload a photo showing how much they enjoy tomatoes for a chance to win in the NatureSweet Spring Sweepstakes
April 11, 2018 1:32 pm
NatureSweet Tomatoes just kicked off their second sweepstakes that they are running this year with us. They are a new client that we will be working with throughout 2018. The NatureSweet Spring Sweepstakes is offering the chance for three grand prize winners to each receive a Yeti ® Cooler Prize Pack which has a value of $500.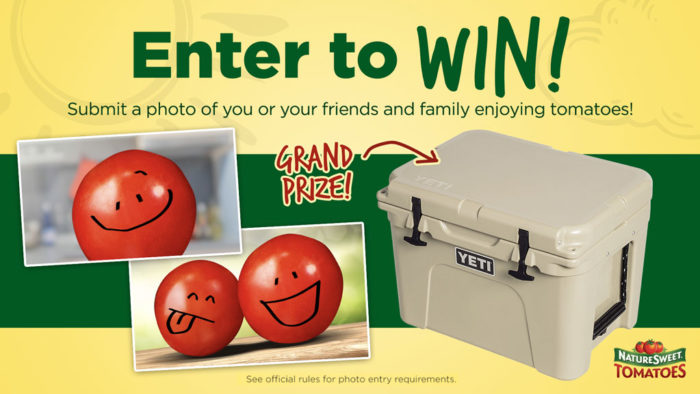 NatureSweet is inviting people to enter online by visiting NatureSweetSweeps.com, filling out the form and submitting a photo that shows them, their friends, or their family enjoying tomatoes. Entrants also have the option of posting their photo to their Instagram account first and then including the Instagram URL address of the posted photo in the proper field on the entry form. The sweepstakes runs till May 21 when we will then conduct the random drawing to determine the three lucky winners.
We are again using the Shortstack Application to build the entry form and collect all the entrant's data and the photos. All of Shortstack's entry pages are mobile friendly from the start with Shortstack's "One Campaign for any screen" design philosophy. They added some new features to the platform last year that make adding CSS coding very easy for those of us that don't have much programming experience. If you would like more details on how to set up a promotion utilizing the Shortstack platform, please feel free to contact me. It's a great tool and it also includes a great support team. We will soon be using the application to create a campaign that allows for hashtag entries and pulls in the posted photos from either Instagram or Twitter. So look for that post soon.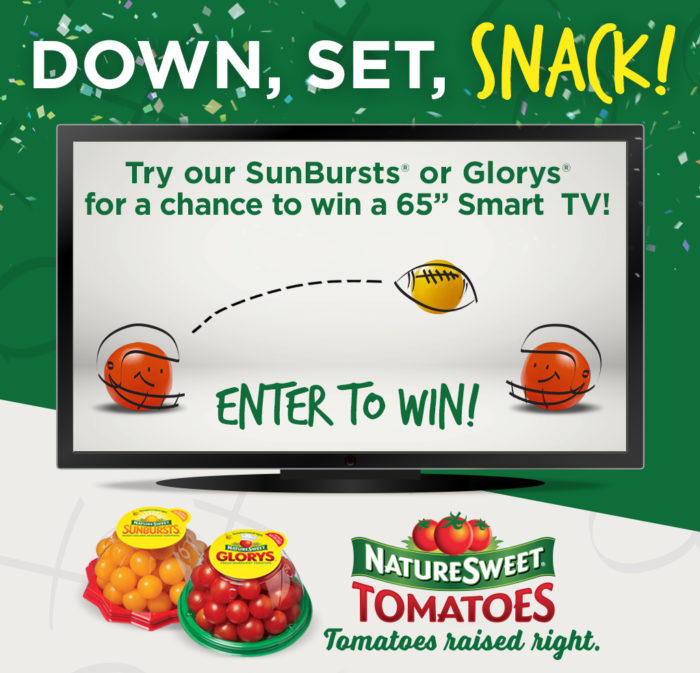 NatureSweet started off the year with their Snacking for the Big Game Sweepstakes which coincided with the NFL's kickoff of the road to the Super Bowl They are promoting this new sweepstakes similar to their first sweepstakes, in various grocery stores with point of sale pieces that match the graphic above.
Since this Spring Sweepstakes just launched this week we don't see any photos posted yet. We've given our client's team accessibility to the campaign so that they can approve or disapprove the photo to be posted on the site. I recall my very first photo upload sweepstakes about 8 years ago that we did which didn't have this capability where photos were automatically posted. You would not believe what some people posted. So no inappropriate photos with tomatoes will be seen here!
Ready to get started?
Get Your Free Consultation