Beyoncé and Jay-Z are promoting going vegan with free concert tickets for life to their concerts in the Greenprint Project Sweepstakes
February 19, 2019 3:24 pm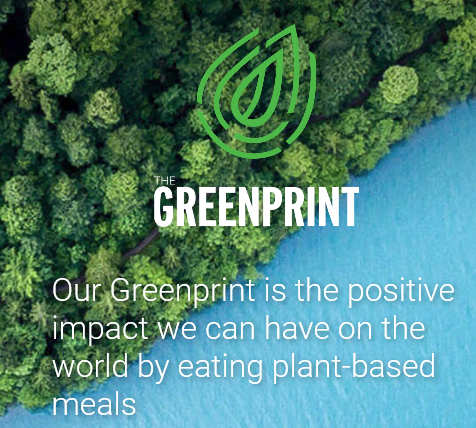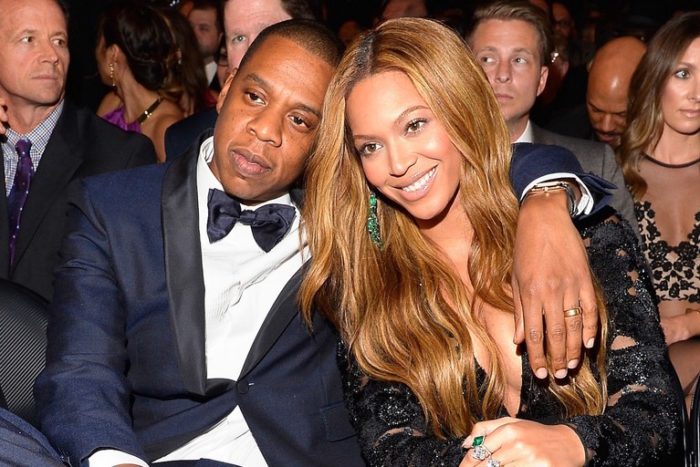 The Greenprint Project encourages people to adopt a plant-based diet to reduce their environmental footprint. The project is linked to a recently-published book by Marco Borges, Beyoncé's trainer, which she and Jay-Z wrote the introduction. "The facts about plant-based eating are hard to ignore," they wrote. "The benefits of a single plant-based meal per day can have a profound impact on our health and the environment."
They are both committed to this project and are offering a chance to win a pair of lifetime tickets to any concert during each official scheduled tour by Beyoncé and/or Jay-Z, in the United States. The prize is actually for a maximum of 30 years. The Greenprint Project Sweepstakes launched on December 22, 2018 and runs till April 22. Beyoncé first shared the news of the sweepstakes in an Instagram post promoting The Greenprint Project.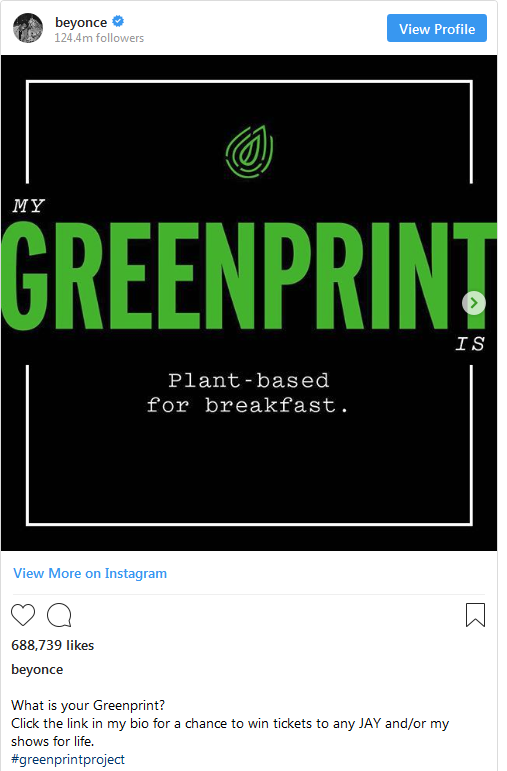 To enter people have to visit the website, www.thegreenprintproject.com, and just submit their name and email address to gain an entry. The entry page can be accessed at any time on the site by clicking the menu icon () in the upper right corner of any page. It encourages people to explore the site and to to commit to adding at least some plant-based meals into their diets. The site provides a drop-down menu of Greenprint options that people can share, including the following suggestions:
All plants. All the time.
Plant based for breakfast
Plant based at work
Two plant-based meals a day
Meatless Mondays
Plant-based on weekdays
Beyoncé said her Greenprints are "plant based for breakfast" and "meatless Mondays."
"Our Greenprint is the positive impact we can have on the world by eating plant-based meals," the site explains and goes on to educate about some of the positive global effects of following a vegan diet. It highlights the environmental benefits on trees, water consumption and carbon emissions. "We each have the potential to save our planet with our meal choices," it concludes. The science supports these claims — multiple studies have recently confirmed the need to decrease meat consumption worldwide to improve both human health and the environment.
The actual sponsor is a company called CoExist Nutrition, LLC, who's CEO is the author, Marco Borges. Our company will be doing the winner selection and notification once the promotion ends in May.
So are you ready to go vegan and share your "Greenprint" ?
Ready to get started?
Get Your Free Consultation