As smartphone usage grows, so does text-to-win sweepstakes
August 27, 2014 7:18 pm
All over the world people are now part of the growing smartphone market. By the end of 2014, figures released from eMarketer on mobile usage worldwide states that we expect 1.76 billion people to own and use smartphones monthly, up more than 25% over 2013. According to this same report it states that the U.S. will reach majority-smartphone penetration among its population this year along with the U.K. and the Netherlands. Canada and most of Eastern Europe, the EU-5, will make the majority smartphone jump in 2015. So as a marketer, what are you doing to jump on the mobile bandwagon?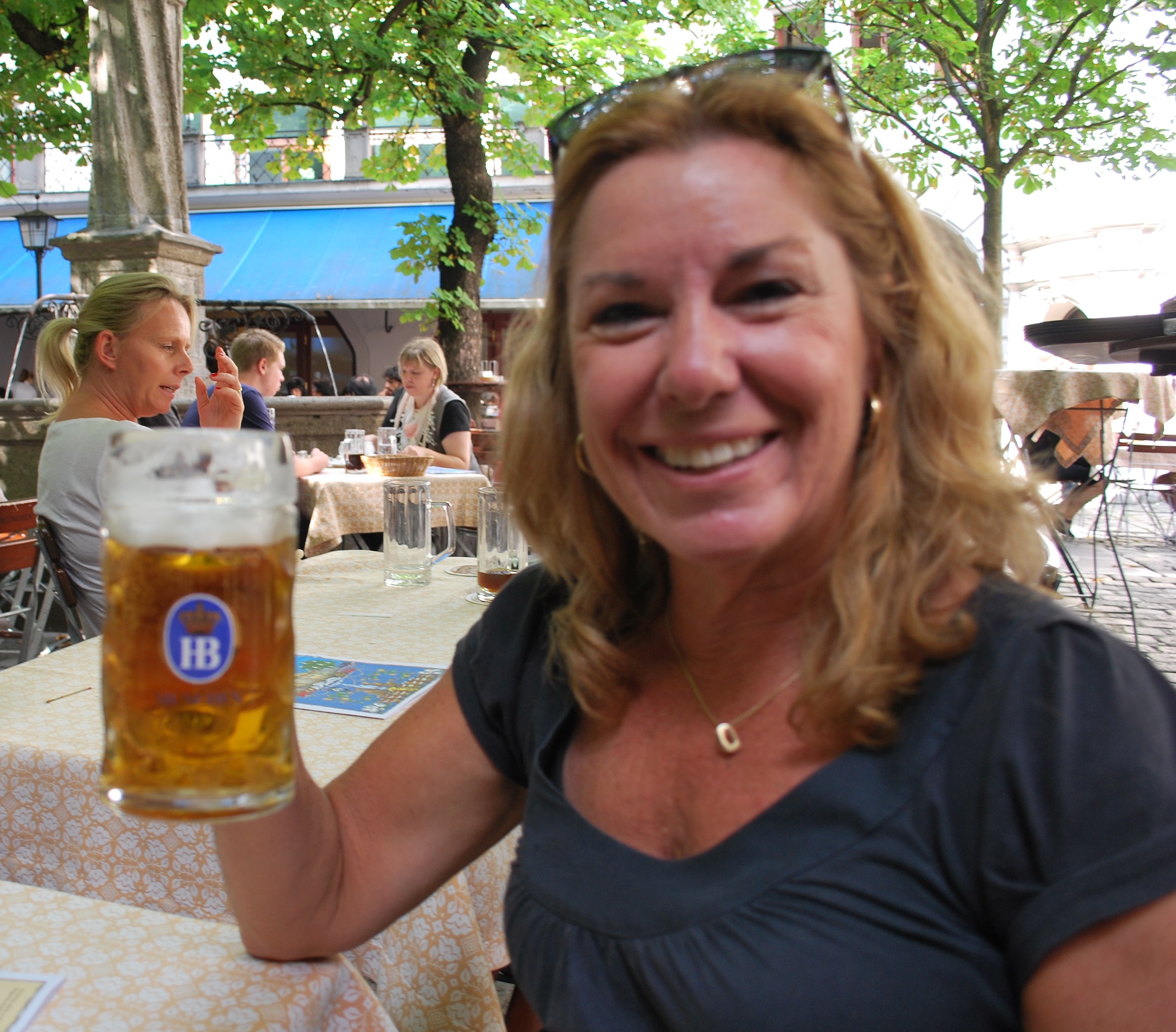 On my recent visit in Europe I was pleasantly surprised by how easy it was to hop on a Wi-Fi or a mobile hotspot. We traveled mostly on a Rail Europe pass and all the trains had Internet access, even the local trains in Ireland that weren't high-speed. Many of the restaurants, bars and cafes we stopped at also were more than happy to give us their Wi-Fi password. Yes, even at the famous Hofbrauhaus Beer Garden in Munich where I took advantage of their Wi-Fi so I could upload this photo to my Facebook page of me enjoying a "Pint".
I've always stated that the #1 reason for a marketer to run a sweepstakes promotion has been to grow their database by collecting personal data from the entry forms. The data has mostly included emails so that companies and brands could start to communicate with these consumers through email marketing. This dialog has enabled them to share their newsletters, product announcements, events, offers, etc. Sweepstakes have also been a good way to grow Facebook fans, and still is.
But now some marketers are using this same promotional tactic to create and build a database of opt-in (SMS) mobile subscribers who may be current or prospective customers. This allows the marketer to initiate an ongoing dialog with these customers via text messages that engage with them directly on their phone, not in their email folder. Studies now show that most consumers, today, want to receive text messages that are relevant and provide them with value. It is not just large brands who can benefit from this, but small businesses as well who are missing the opportunity to grow by not engaging in SMS marketing. The consumers welcome it so it may be the right time to now get on the text message bandwagon.
I have posted here on this blog about a number of mobile, text-to-win sweepstakes promotions that we have run such as the Busy Dog Live Nation Summer Souvenir Sweepstakes or the National Pork Board Grill Grill Giveaway summer program.  One of my blog readers, Marcos Menendez, just sent me information on a mobile text messaging sweepstakes that their company recently launched for a client. Marcos is the Founder and CEO of MOMARES  which runs mobile sweepstakes and SMS programs for clients off their SOLAK Platform. Marcos invited me to enter the "Release Your Inner Wild: Win the Florida Keys Fantasy Fest Getaway to Key West & Marathon". You need to text WILDKEYS to the shortcode 65047 to enter."
The MOMARES SOLAK platform however doesn't just allow an entry from the text message.  Once a participant sends their initial text they receive a text message back that contains this link, www.floridakeyswin.com. asking them to complete an entry form. This is a very easy and simple way to direct someone to a mobile-enabled online form. The form already has the participant's mobile phone number and the participant needs to complete the other required fields so it can gather their name plus their email and mailing address along with a birth date if required. So if you are running a sweepstakes that has many small prizes, such as gift cards, coupons, etc. you will need mailing addresses. If the sweepstakes has an age requirement such as for any alcohol beverage brand, then this is needed. We can also accomplish getting this extra data with just text messages, however, it requires a little more back and forth with the participant to complete the entry.
In this case of this sweepstakes, when the participant completes the form they receive another text message confirming they have entered and that they are now subscribed. The official rules state they can opt-out at any time, but that they must stay opted-in during the promotion period in order to be eligible to win. So here is an example of how the sponsor, The Monroe County Tourist Development Council, is creating and building their SMS database. Their goal is to run a couple more of these sweepstakes promotions during the next few months.  By doing so they will be able to invite the participants of this first sweepstakes who have stayed opt-ed to enter the new promotions via a text message as well as gain new participants through their other forms of marketing communications.
So this Sponsor has definitely hopped on the mobile bandwagon. If you're interested in doing the same please feel free to contact me and I will be glad to help get you started.
Ready to get started?
Get Your Free Consultation