Video Contest from Experience Kissimmee utilizes Instagram
March 5, 2014 5:19 pm
Instagram added a video sharing feature to its application last June which allows users to capture a 15-second video and upload to various social networking platforms. This video feature also comes with some filters, similar to Instagram's photo filters, that can help improve the video. It was reported that 5 million Instagram videos were shared in its initial 24 hours. I was writing about video contests at the time and predicted that Instagram video contests would be the next big hit. Here is one Instagram video contest that we are currently involved in.
Experience Kissimmee launched their "Rock Your Vacation" Instagram Video Contest on February 3. The contest invites participants to create and post an original 15 second video demonstrating how they would "Rock Their Vacation in Kissimmee" and to use the #RockYourVacation hashtag. The @ExperienceKissimmee Instagram account is approving the videos by commenting on each one. Once approved, the entrant must then visit RockYourVacation.com, click on their video to "verify it" and submit their contact information to receive one complete entry.  Each participant may post as many videos as they like up till the end of the contest submission period which is March 16.
A panel of judges will review all the eligible videos on the following criteria: 50% relevance to the Rock your Vacation in Kissimmee theme, 30% originality and creativity and 20% uniqueness. The top eight videos will be determined as the Finalists and be displayed in a gallery at RockYourVacation.com. Visitors to the site will be invited to register and vote per a bracket system for the video they believe best meets the judging criteria. Only one vote per bracket, per day will be allowed. The voting phase starts on March 31 and ends on April 20.
The Grand Prize winner will be determined by who has received the most votes. They will receive a VIP Vacation Package to Kissimmee, FL, for themselves and up to five guests that includes airfare, 5-night/6-day accommodations in a 7-bedroom house provided by All Star Vacation Homes,  a car rental and a variety of tickets to area attractions. Total value of the vacation package is over $9,000.
At the end of the contest period we will randomly draw five winners who submitted a video as well as seven winners who just voted. The video winners will each receive a Samsung GALAXY Wi-Fi Camera. The voting winners will each receive a pair of Beats by Dre Solo headphones.
This concept for this contest came from our friends over at Sparkloft Media, the sponsor's agency, who specializes in social media campaigns. They have introduced me to Seen, a platform that helps brands and agencies launch, promote and measure both Instagram and Twitter campaigns. I'm hoping to possibly engaging Seen if and when a client needs may fit.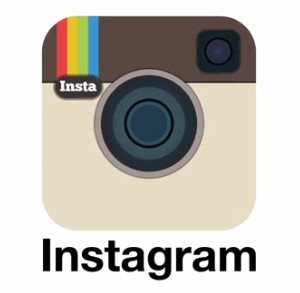 Instagram celebrated just their 3rd birthday this past October. Their website states that they have 150 million active monthly users, but that figure hasn't been updated since September. Facebook reports show that it now is over 180 million. According to this recent study from L2, a digital think tank, Instagram users are overwhelmingly young, wealthy and female. About 58% use the service every day and it is growing faster than any other major mobile app or social network, including Twitter and YouTube.
So I believe a pretty safe prediction to make is that we will be seeing many more Instagram video contests this year. If you're interested in learning more or like to share a contest that you are working on please contact me.
Ready to get started?
Get Your Free Consultation