The Road to Super Bowl LIV Wrap Up
February 5, 2020 12:55 pm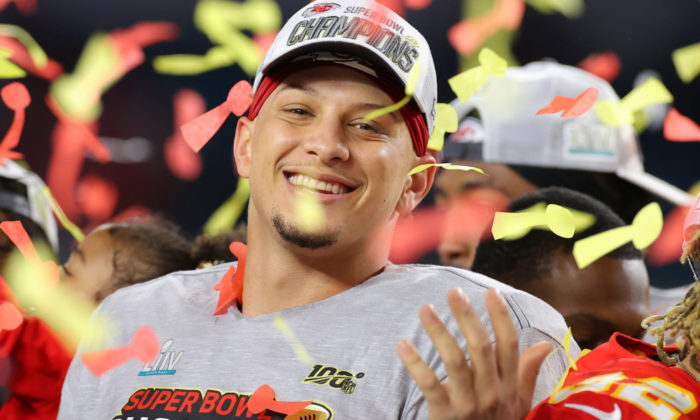 The Kansas City Chiefs won their first Super Bowl in over fifty years against the San Fransisco 49er's last Sunday 31-20 at Hard Rock Stadium in Miami. The two teams were tied going into halftime, but then KC scored 21 points in the 4th quarter to seal the game. Patrick Mahomes, the Chief's quarterback, was the youngest player ever to earn both MVP honors and a Super Bowl. And it's the first title for their coach, Andy Reid, 61, who up until Sunday night had been known as the best head coach to have never won a Super Bowl or NFL championship. This was his second Super Bowl appearance in his 21-year head coaching career.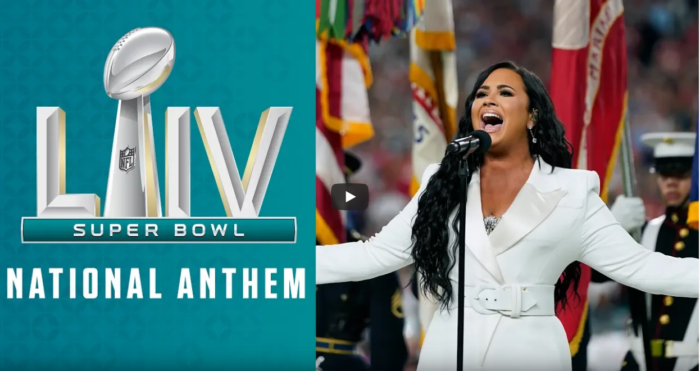 Besides the ads, people were talking about how great Demi Lovato sang the national anthem after she just recently had a emotional performance on the Grammy's.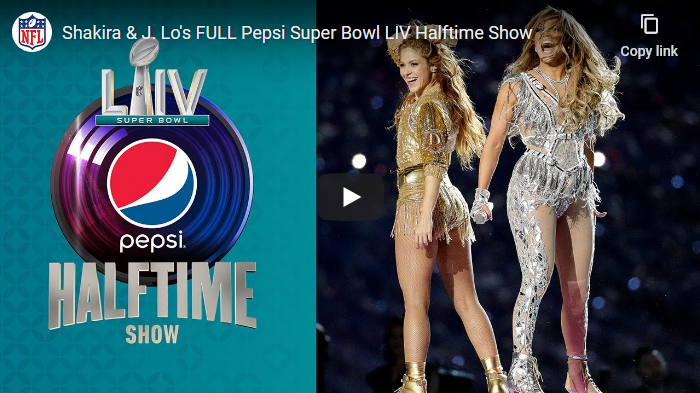 The other big winners of the day were Shikira and Jennifer Lopez who performed for the Pepsi Halftime show. Their performance has gotten more coverage then the game itself.  Alex Rodriquez, J-Lo's finance, tweeted while dancing with the audience, "AMAZING!! She ABSOLUTELY CRUSHED IT! Wow, that was so fun!"
Now back to the ads. Which one was your favorite? While the majority of the ads focused on humor, the ad that instead tugged at our heartstrings, Google's "Loretta", was the most effective ad of the year according to video ad tech company Unruly. I had seen the ad already since it had been released before the game, but still have to admit it choked me up a bit. It brought back memories of my parents who we had lost our mom seven years before dad. However, I still don't understand what Google's Assistant is really all about, so I may look into it a bit. One article I read pointed out that it was strange that Google spent this much money to show us a different way to catalog our photos.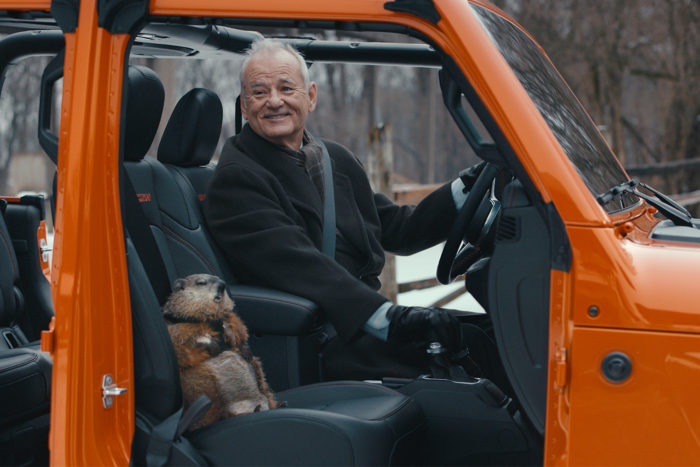 Two of the top three ads by most articles I've read, including USA Today's Ad Meter, were automobile ads. At number one was Bill Murray who was featured in Jeep's Groundhog Day ad, along with an adorable groundhog.  This made perfect sense with Super Bowl Sunday being on Groundhog Day this year. Number Two was the Smaht Pahk, Hyundai Sonata's Remote Smart Parking Assist feature which included David "Big Papi" Ortiz among others. I had to go back and watch the Jeep ad  since I missed it during the actual game…it was worth it.
One of my personal favorites, Weathertech's Lucky Dog ad, featured Scout, a golden retriever cancer survivor. I also have a golden retriever, Molly, and as I wrote in last's week post, my daughter attend the the University of Madison's Veterinary School and is now a vet. So I am partial to this ad.
Another first was made in this year's Super Bowl game with Offensive Assistant Coach of the 49ers, Katie Sowers, on the field. She is opening the door for women and LGBT people to help them pursue any career that they chose. Thanks to Microsoft for showcasing her in their ad Be The One: Katie Sowers.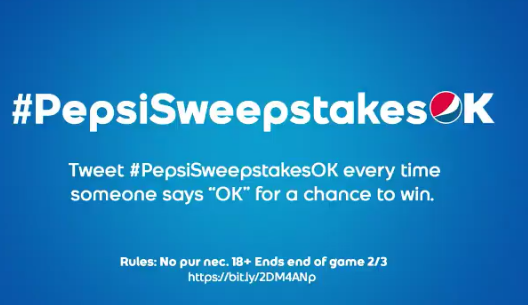 Pepsi, which sponsors the Super Bowl halftime show, drove the largest Twitter conversation share with its interactive tweet campaign, which invited users to guess elements of the half time show. Pepsi used its campaign to drive awareness for Pepsi Zero Sugar, which included giveaways and major prizes tied into its new offerings. People were invited to Tweet #PepsiSweepstakesOK every time someone said OK during the broadcast to enter for a chance to win.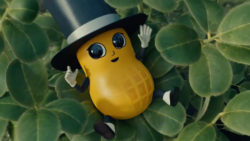 So we experienced a pretty good football game, some memorable performances by J-Lo, Shakira, and Demi Lovato and also were entertained by Bill Murray, those folks from Boston, Baby Nut, Lil Nas X and Sam Elliott, and a host of others. It was a fun few hours to spend at the start of February.
Here's looking forward to the next NFL season. Hope you enjoyed my posts.
Ready to get started?
Get Your Free Consultation