OCM's Room Goals Instant Giveaway helps kick off the back-to-school shopping season
June 15, 2016 12:23 pm
We've been celebrating, Grads, Dads and Brides during this month of June. But even though the graduation ceremonies and parties are still going on, the back-to-school shopping season has also kicked-off. This year, back-to-school retail sales will reach $828.81 billion, based on a recent report from eMarketer who also predicts a higher share than ever is already occurring online. While most back-to-school shopping occurs over the month of August, 52% begin before then—including around one in four who are already shopping by the end of June.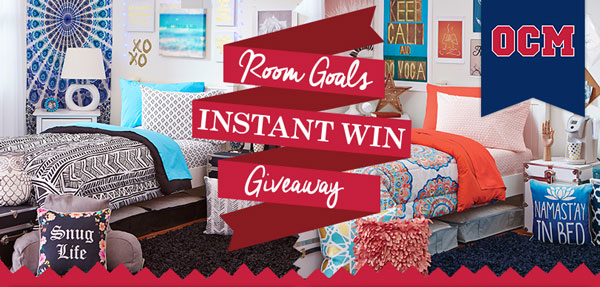 We're administering a new sweepstakes for OCM.com (On Campus Marketing) called the "Room Goals Instant Giveaway" that just launched off this week. We've been working with OCM's agency, The S3 Agency. Participants are invited to visit the OCM Facebook page and click the link to open the Sweepstakes page where they can enter once a day up till July 31.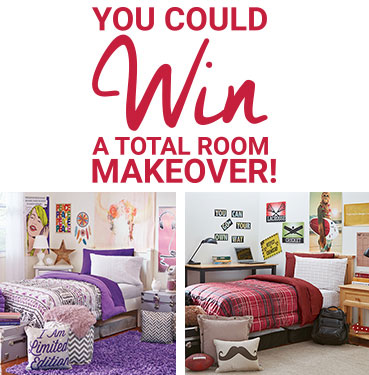 OCM is giving away eight complete dorm room make overs each valued at $575. One instant prize per week is available to be won.  All they need to do enter their email address and name and instantly find out if they are a winner.
I tried to win and of course got the "Sorry" message. The "Winning" Instant Win play will be awarded based on the number of entries and the  timing of the play each week. Prize winners will be contacted by email on each Friday.
So let the BTS shopping season begin!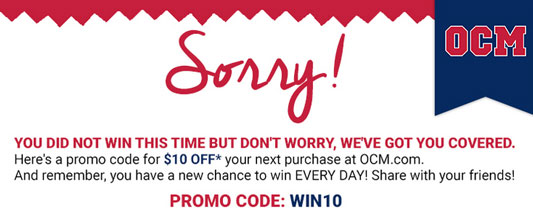 Ready to get started?
Get Your Free Consultation