The new Heads and Tails app from Petco awards $25 gift cards and helps pets in need
October 13, 2017 2:23 pm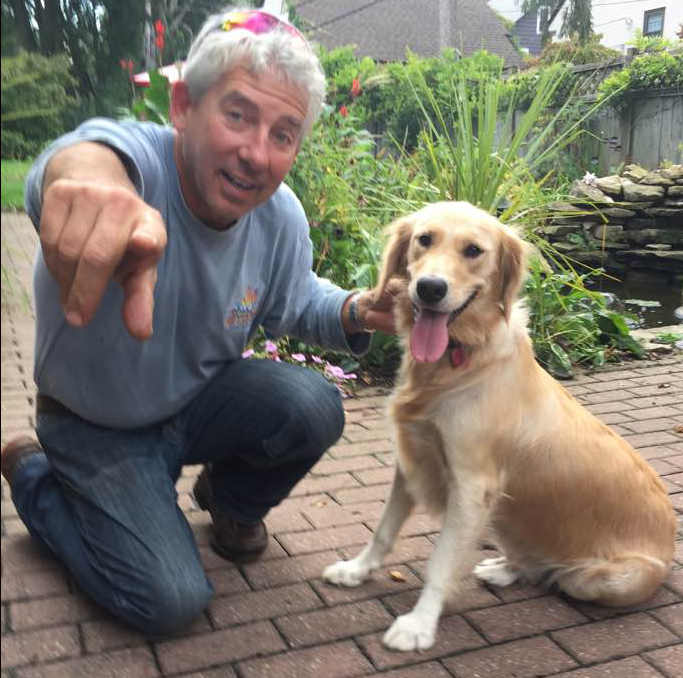 Just this week we added a new dog to our family so I thought it was appropriate to write about this promotion so that I could share the news with you. Molly is a 2 1/2 year old golden retriever who has lots of energy. She's been adjusting to her new home this week and getting to know our other dog, Izzie, as well as our cat, Echo.
Here is the photo of her and my husband, Kevin, that I just uploaded to the new Heads and Tails app that Petco recently launched. This new app allows pet parents to have a chance at winning a Petco gift card while Petco also makes a donation to help animals in need. People are invited to download the free app to their mobile device, take a selfie with their pet and then upload it to a specific photo category in the app. Each photo that receives 100 likes in a month will win a $25 gift card from Petco with Petco also giving an additional $25 to the Petco Foundation.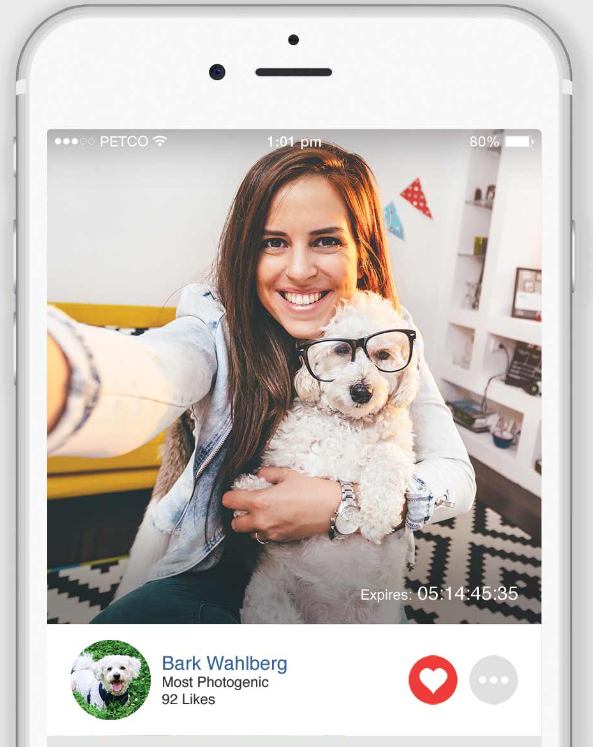 The Heads & Tails app displays all approved selfie submissions in its timeline and users can also share their published selfie via Facebook and Twitter, and soon Instagram. So if anyone wants to download the app, please like Molly's photo. I included it in the new pet category.
The app runs on a calendar month and a new round begins on the first day of each month and ends on the day of that month. Participants are only allowed to win one prize per month over all the categories.
"We know the internet can't get enough of pet selfies," says Brock Weatherup, executive vice president of strategic innovation and digital experience at Petco. "We're thrilled to continue building the connection between people and animals through technology," he says in a release.
We are still missing our last dog, Shadow, a male golden retriever who was 13 when we lost him this past March. But we were lucky to find Molly who already has won our hearts. She was with a woman who was breeding her with her male poodle and they had a couple of golden doodle pup litters together. Molly will be seeing our vet next week so we can schedule her to be spayed. No more puppies for her.
Ready to get started?
Get Your Free Consultation