The Great Home Giveaway awarded $250,000 during a Ohio State Football Game
November 30, 2016 11:51 am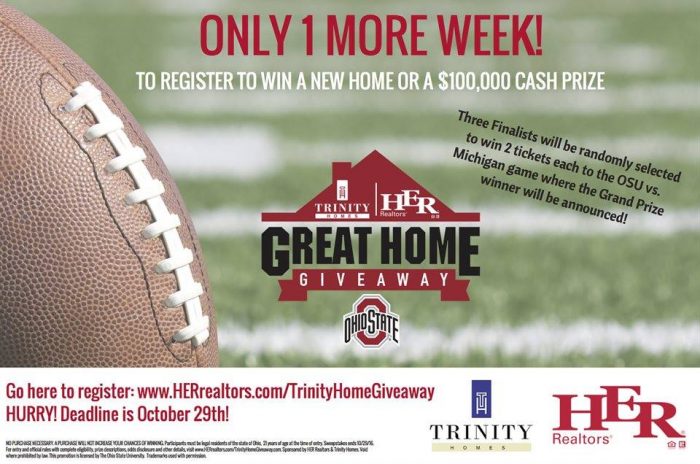 A couple of sponsors of Ohio State University's football team, HER Realtors in Ohio and a home building company in Columbus, Trinity Homes, recently partnered on a big promotion.  We worked with them to administered the Great Home Giveaway which offered a chance to win a new home worth up to $250,000. The promotion originally launched on September 3 and concluded this past Saturday, November 26, during the OSU's football game with Michigan in Columbus, Ohio.
Here's how it worked. The sweepstakes was only open to residents of Ohio who were invited to visit a promotional page on the HER Realtors website and complete a registration form. They then had to visit a Trinity Homes model home site in Ohio and validate their entry with a Trinity Homes representative by October 29. There was a mail-in option available to receive an entry as well.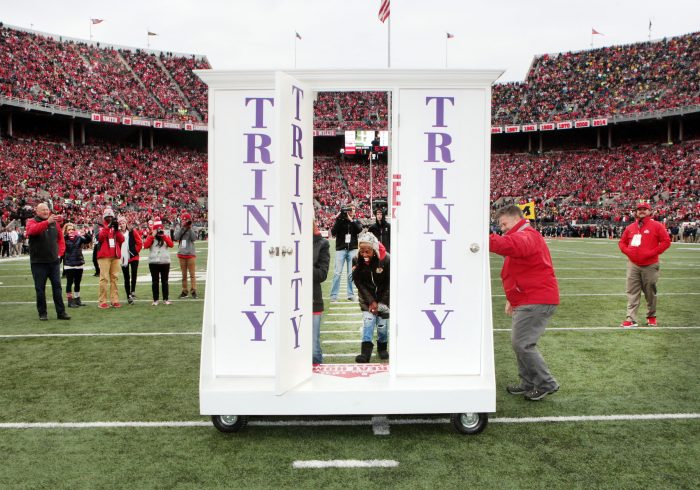 On November 10 we drew three first prize winners from all eligible entries who were then eligible for a chance at the big grand prize. Each of these three winners won two tickets to the OSU vs. Michigan Football Game on November 26 were they would get to participate for a chance to win the Grand Prize in a Lucky Key Game.
At one of the intermission times during the game, the three winners came out on to the field, along with the representatives of the sponsors, to  play the game. They were each given the opportunity to select one of three keys to try and unlock the door to determine who would win the grand prize. We conducted a random drawing prior to the event to determine the key selection number for each winner. The first winner tried to open the door unsuccessfully. The second winner then took their turn and was also unsuccessful. It was the third winner who's key opened the door.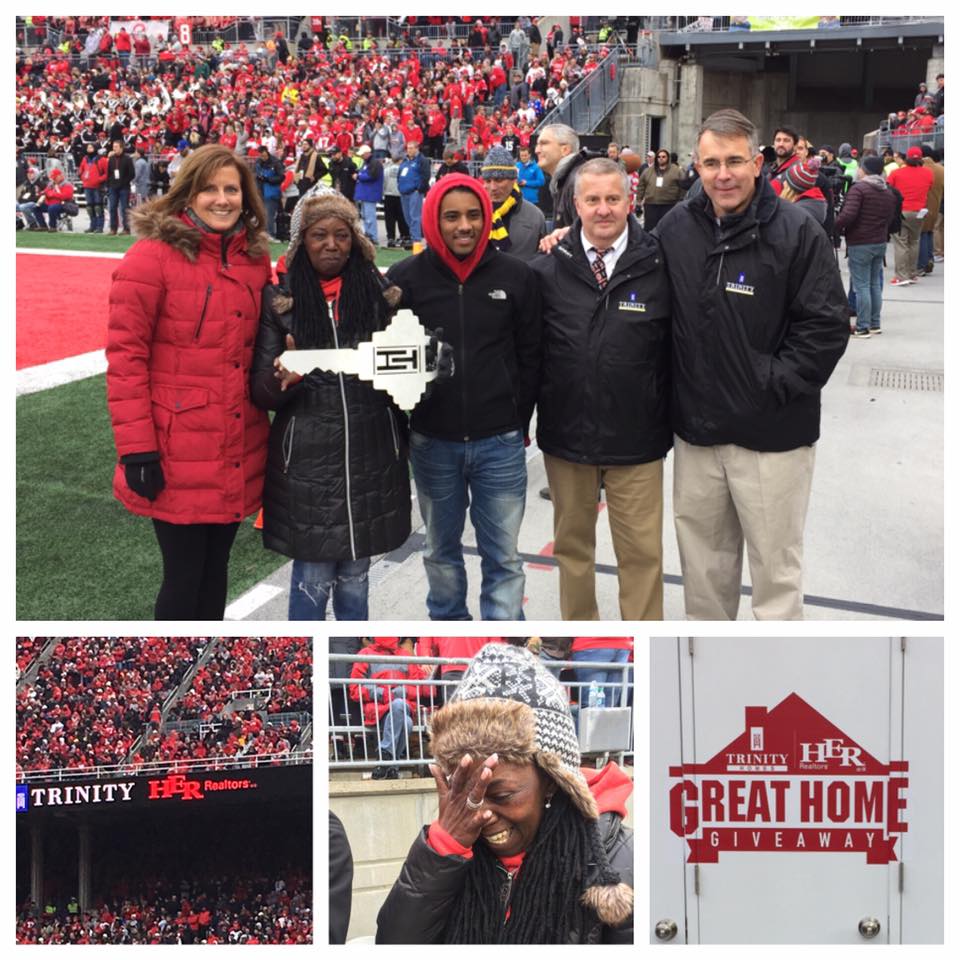 Congratulations goes to Kathy Lowery from Columbus who is the Grand Prize winner of the giveaway. She gets to choose between the following options: 1) A $250,000 Trinity Home in an existing Trinity Home subdivision; 2) A $165,000 credit towards building a Trinity Home in a Trinity Home subdivision throughout Central Ohio; 3) $100,000 cash option. Either option Kathy decides, it will be one of the largest prizes we have awarded this year.
The Ohio State Buckeyes ended up defeating the Michigan Wolverines 30 to 27 in double overtime and what was one of the most exciting college football games of the season!
Also we wanted to share that our thoughts and prayers go out to all those on the Ohio State campus that were affected by this week's attack.
Ready to get started?
Get Your Free Consultation