The Cutest Pet of 2016 Photo Contest from Pet Parade
October 19, 2016 1:59 pm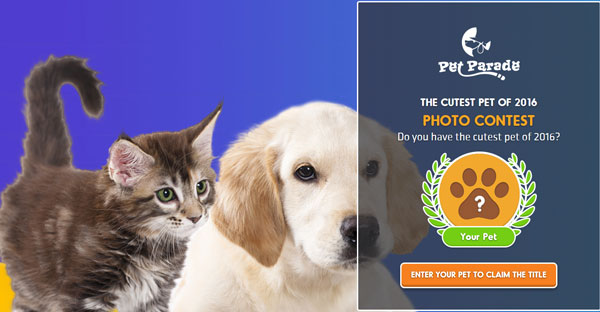 If you think that your pet is the cutest dog, cat, or other animal here's your a chance to get some admiration and agreement from others. The Cutest Pet of 2016 Photo Contest recently launched which has been developed by a new start up company called Pet Parade that we've been assisting.
The Submission Period is now open till December 31. To enter a participant must first create an account by signing up through Facebook or by providing their email address and creating a password. They then can register their pet by providing their pet's name, whether it's a dog, cat or other type of animal, the breed, the pet's age, and whether it's a male or female. You can register more than one pet on this page. The next step is to upload up to 3 photos of your pet. The last step is to complete your own profile by uploading a photo of yourself with your name and your location.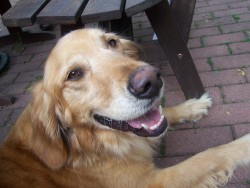 I have registered my golden retriever, Shadow, and included this photo of him. Once submitted you are invited to share and invite others to register via email, Facebook or Twitter. The voting period begins on Election Day, November 8th. The folks at Pet Parade will send everyone who entered their pet an email invite on how to download the Pet Parade Mobile App to participate in the voting process.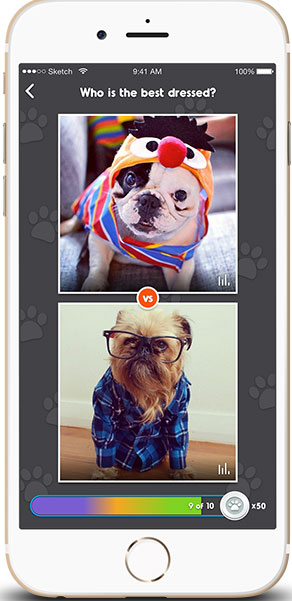 There will be two monthly voting periods. The first is Nov. 8 – Nov. 30 and the second, Dec. 1 – 31. To vote you will be presented with several different "Face Off" challenges that consist of a question with two different pets featured and you must answer the question by voting for one of the two pets. The winning pet of that round will face a new Pet with the same question. This will continue into a tenth and final round. A Participant may not vote for their own pets, but they may vote and send virtual treats to other pets to help them earn points and win.
At the end of each monthly voting period, the top 10 pets from each of the three categories (Dog, Cat or Critter)  with the highest number of points will become a Finalist and be included in the Finalist judging round. There will be a grand total of 20 finalists (ten per month) for each of the three (3) categories for a total of 60 Finalists. A panel of judges will review all the Finalists and determine a first, second and third Place winner for each category. They will utilize the following judging criteria for determining all the winners: Public Appeal ( Total Points Earned) 40%, Creativity and Originality 30%, Quality of photo 30%.. From these 9 winners they will then choose one Grand prize winner from all 3 categories.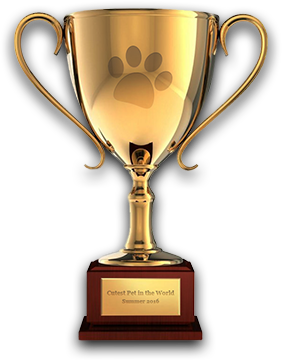 Each of the 10 monthly Finalists will receive a Pet Parade T-shirt. The First Place winners from each category will each receive a 1st Place Ribbon, a custom Pet Parade T-shirt with the Pet's photo and a gift basket of treats and toys. The Second Place winners will each receive a 2nd Place Ribbon and a gift basket of treats and toys and the Third Place winners will each receive a 3rd Place Ribbon and a gift basket of treats and toys. The one Grand Prize winner will receive a custom engraved trophy cup with the title "THE CUTEST PET OF 2016", a custom Pet Parade T-shirt with the pet's photo and a gift basket of treats and toys worth $500.
Pet Parade is planning to run more contests throughout 2017 and this one is just the start. So get your pets ready and spread the word. It should be lots of fun.
Ready to get started?
Get Your Free Consultation